Why Don't They Build Things to Last?
Mildred Goldsborough McAnelly
August 28, 1972
Interviewer: Wayne Sundberg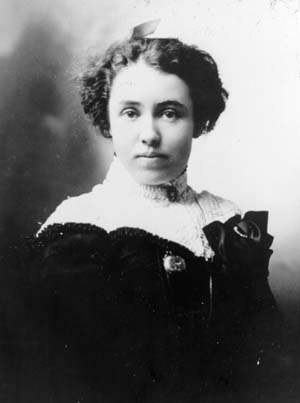 Mrs. McAnelly and interviewer Wayne Sundberg were talking about an old light plant that was to be torn down. "Why don't they build things to last, like they used to? They just rip and tear. Get something up and they use it for about ten years and it's no good anymore. We tear it down. What if they had done that with Constitution Hall? And with Independence Hall and all those places that are so revered in our history?There won't be anything left. They have destroyed most of the buildings they should have saved. That little Episcopal church should have been saved.
The old Franklin school was a real nice school. There were four rooms downstairs, and then a central stairway that went up and turned that away and this away. And there were four rooms upstairs. I liked the Remington school too. It was a nice old building. It was the only building in town that had a Latin motto over the door. I think they may have saved that. . . It had a Latin Motto. 'Let there be light,' when it was translated and the date 1878. That was the year I was born."
Although her family (Goldsborough) home on Meldrum street was torn down after 100 years, Mrs. McAnelly lived for some 70 years in the brick house still at 610 West Mountain, built for her by her husband in 1904.