The Fort Collins Museum of Discovery's collection of artifacts is guided by its Collections Objectives, which state that the Museum: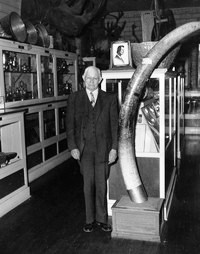 "in accordance with its mission, will collect materials that illustrate the history and culture of the people and environments of the Fort Collins area. Artifacts collected by the Fort Collins Museum of Discovery will be specific to the Fort Collins area and Cache La Poudre Valley, or be representative of a regional or national lifestyle trend of which Fort Collins was or is a part. The Fort Collins Museum of Discovery will make every effort to collect artifacts that fill a void the permanent collection and are of a condition to be properly preserved and exhibited."
Generally, objects that fulfill these objectives will:
Have a strong connection to the Fort Collins area. The more background information that comes with an object, the more valuable it will be as a museum artifact.
Be in good condition. The Museum does not have a conservator on staff, or a budget to fund extensive conservation work. Objects should be in a suitable condition to be exhibited.
Do not duplicate objects already in the collection.
Objects that are not appropriate for the collection may be valuable as material for the Museum's Education Collection. Objects in this collection are meant to be handled during education programs and are expected to be "used up."
Potential donations must be reviewed by the Museum's Collections staff, who are guided by the Fort Collins Museum of Discovery Collections Policy.
It is best if you contact us before bringing your objects to the Museum, so that someone will be available to talk with you and look at your item.
Frequently Asked Questions about Donating Objects to the Museum
Only a small percentage of the Museum's Collections are on display at any one time. Objects which are not on display are cared for in one of our storage areas and are available for closely supervised research use. The Museum's exhibits change frequently and are developed around the objects available, and themes which help in telling the stories of our area. Your donation may not go on display immediately, but will serve an important function at the Museum nonetheless.
Generally, the Fort Collins Museum of Discovery does not have a budget for purchasing objects; our collection has been built mostly thanks to the generosity of our community. If you have an item you would like to offer for sale to the Museum, please submit your offer in the form of a letter and include:
An image of the object
A detailed description of the object including its present condition, where, and how it was acquired
Your asking price
The Fort Collins Museum of Discovery often receives objects on loan for immediate exhibition purposes. We do not accept objects on long-term loan for our collection.
Museum staff members are forbidden legally and according to standard museum ethics from providing appraisals on objects.
We cannot refer patrons to specific certified appraisers, but we can suggest an internet search for these professional organizations that can help:
American Society of Appraisers
Antiquarian Booksellers' Association of America
Appraisers Association of America
Appraisers National Association
International Society of Appraisers
People working at the Fort Collins Museum of Discovery have a wide variety of backgrounds and resources. We can give you advice on the proper care and storage of your object, and will be happy to help you find out more about it.