News Flashbacks
Pleasure Resort Asset to City
Unknown source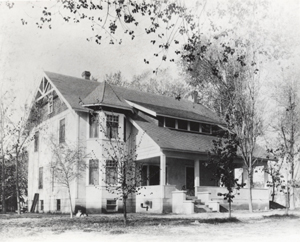 Lindenmeier Lake a Beautiful and Popular Resort Where Public Is Always Welcome--Boating, Bathing, Fishing, Picnicing, Athletic Field, Dancing Pavilion Some of Attractions
Lindenmeier Lake, a mile and a half northeast of the city is a valuable asset to Fort Collins affording a beautiful and healthful resort free to the public. It is the favorite rendezvous for hundreds of happy picnic parties every summer. Often a dozen of these picnic parties may be seen at the same time enjoying the cool lake breeze and the shade, free from the heat and noise of the city. It is a natural lake over a mile long and half a mile wide. Mr. Lindenmeier has provided a steam launch and over a score of boats in which the public finds comfort and joy. A bath house and suits have been provided and for those who enjoy swimming. Fishing is a favorite sport for the youngsters while their elders are busy enjoying themselves at other things.
A fine dancing pavilion is always open to the public. A cafe ice cream parlor and fine picnic ground provided with tables are other attractions to say nothing of the "Zoo" composed of a pet bear, monkeys, and other animals. The athletic park at Lindenmeier is the home of the Fort Collins baseball team and affords good place of amusement to the public.
Mr. and Mrs. Lindenmeier and family live at the lake. It is their home and they keep the place orderly and clean which accounts for its popularity with the public. It is a good safe, convenient place where women and children go unattended to enjoy an afternoon or evening unmolested. The lake is reached by the street cars with twenty minute service and is a great asset to Fort Collins.